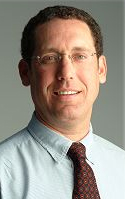 Jay Grant
President of Grant Homes
Recognized as an Expert in the Custom Build Industry
Designing new homes requires vision, planning and implementation. Grant Homes has a proven track record of successfully completing dream homes from concept to reality.
Since 1984 Grant Homes has created some of the finest residential properties in New Jersey, establishing Jay Grant as the premier builder of luxury, custom, and for-sale homes. Jay remains committed to focusing on efficient and innovative floor plans and intricate detailing, while holding his team to the highest quality standards. He employs experienced, skilled craftsmen, many who have shared a loyalty with Grant Homes for over 20 years.
This attention to detail has made Grant Homes a nationally recognized builder of numerous award-winning homes, receiving the New Jersey Community Builders Award of Excellence for the Best Single Family Home of the Year, an award he has won repeatedly on both the state and local levels. In addition, Residential Design & Build Magazine, a national trade publication recognized Grant Homes as one of the leading design build companies in the country and Home Builder Executive Magazine cited Jay Grant among the top 100 Custom Home Builder Presidents in the country.
With each home Jay builds, he recruits the expertise of the most accomplished professionals. Working closely with his land planners, he creates environmentally sensitive home sites, ensuring the preservation of trees while maximizing views and sun exposure.
As a second-generation builder, Jay understands the importance of open communication between the client and the design and production management. He has assembled an experienced team that ensures the building process to be successful and fun. Grant Homes is committed to successfully completing your dream home from concept to reality.
For 5 years Jay was a columnist for Residential Design & Build, a monthly trade magazine that provides new ideas, concepts, and methods of growing the business for architects and custom builders.
Jay has been a member of the Metropolitan Builders & Contractors Association and the Builders 20 Club since 1990. From 2004-2007 he served as an Executive Officer for the Community Builders Association and in 2008 he became president. Since 2005, he has been on the Board of Directors for the New Jersey Builders Association.